12.09.2018
Results of the Volga-Dnepr Festival of Talents 2018
Our online voting for the participants of the "Festival of Talents 2018" is over now!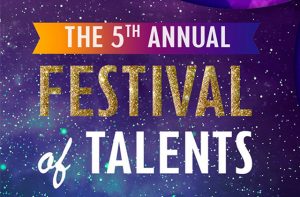 We express our thanks to all "Festival of Talents" contestants for their active participation and to the VD Group employees for their tremendous support. This "Festival of Talents" gave us a lot of positive emotions, creative power and voting excitement as the rating was changed day after day!
The participants received over 11 200 views in total! And employees continue to like participants' pages in spite of the end of voting.
Based on the voting results the first prize goes to Anna Kurzaeva, Educational & Methodical Work Specialist, Private Establishment – Supplementary Education Organization "Corporate University of VDG". She was supported by 89 voters. Anna favored us with wonderful photos.
The second prize goes to Andrey Melnikov, Contract Support Department, ABC and Natella Shaumyan, Lead Recruitment Manager, VDM. Both contestants were supported by 83 voters. Andrey takes wonderful photos and Natella likes cross stitching, baking cakes and decorating them with mastic figures.
The third prize goes to Chandran Chithraraj, Structure Supervisor, VD Gulf. He paints in oils and acrylics creating real masterpieces. Chandran received 64 votes.
Our congratulations to the winners and all success to the participants!
All the winners and participants will be awarded with memorable gifts!
Follow the news!
With kindest regards,
Your Corporate University