23.04.2018
AT THE RIGHT TIME AND PLACE. Something about time management.

What do you want?
Kill the time.
Time doesn't like being killed.
(Alice in Wonderland)
Time is undoubtedly the most valuable resource we have. Is there anybody who would not like to have at least 25 hours a day? And to have at least a couple of hours a day to do something that they really enjoy? Changing time laws is impossible, what is possible is changing yourself, managing efficiently our actions and decisions. Below are some ideas on improving our personal performance.
Итак, начнем: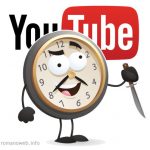 1/ Avoid unnecessary things.
Try to get rid of meaningless things, like checking emails and messages, scrolling the feed.
Install the Rescue Time app on your phone. It will show you the amount of time spent using certain apps. If, for example, Facebook or Instagram comes first in the list, there is something to think over.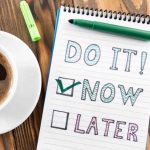 2/ Forget procrastination.
Procrastination will hardly take you to your goal. Admit the importance of your current tasks. Giving up things and then coming back to them again and again reduces your efficiency five-fold.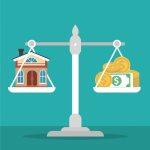 3/ Create freedom.
Never plan more than you are capable of. Unfulfilled tasks demotivate and deflate self-esteem. Every task requires extra time in case of non-routine situation. Define time to complete each task and then increase it by 40 %. This will help to avoid time pressure. Do not forget to plan time for rest to pick up, to enjoy hobby, to socialize.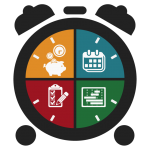 4/ Plan.
Learn to make a day plan. Set your goals. Planning increases productivity by 25%. When making a list of tasks, think about the result. Set the priorities right. Learn to focus on the main thing, learn to say "no" to everything that distracts you. Do not be lazy to start the day with the main task or the most difficult one. Method "Eating the Elephant" will help you gradually get to your goal.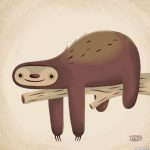 4/ Being lazy is also productive.
Strange as it may seem, some laziness can increase your efficiency. Do not skip sleep, do not deny yourself things you enjoy, otherwise it will lead to depression and burnout. Learn to be more effective while working. Doing more doesn't mean spending more time. Take your time when having a rest, don't think about work; try to enjoy things you do when working, don't think about rest.
Try the Pomodoro technique. Install the app with the same name. The principle is simple: when you start work, you set a timer for 25 minutes (the time of maximum concentration). This is the period you should be focused solely on task completion, without being distracted. Then the app will tell that it's time to have a break for 5-10 minutes, followed by another period of 25 minutes of hard work. This technique is particularly useful when studying large amounts of information and performing tasks that require increased attention.
Believe me, it's not that difficult. Arrange your work place and time so that your duties would not conflict with your needs. And soon you will notice that working in a clean aired room according to a verified plan with the set timer will quickly get a good result.
Faithfully yours, Olga Skomorokhova, teacher, PhD, CU Aviation Training Center