17.10.2017
What is Assessable?
Assessment is a process enabling us to develop characteristics of present development level of given parameters of a certain employees, team and corporate environment as objectively as possible.
The main goal of assessment is to supply well-reasoned and objective information to take management decisions on staff as well as promote creation of incessant development environment in the company.
We carry out the following types of assessment: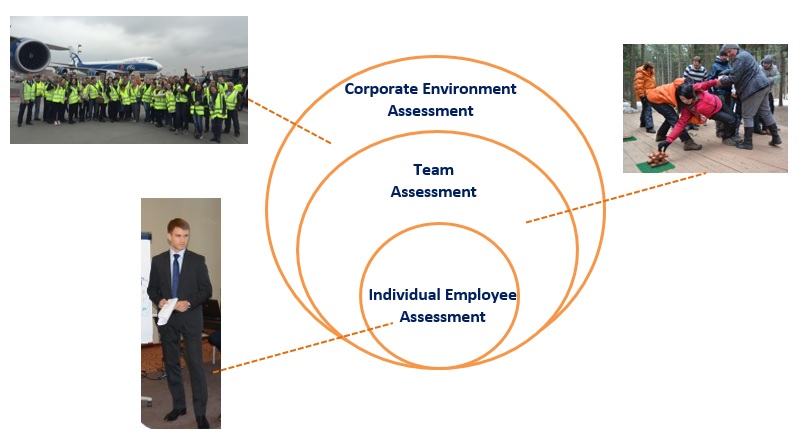 Any assessment process consists of 5 successive steps: planning and preparation, organization and assessment, result analysis and providing feedback and, finally, development of post-assessment Draft of Management Decision (DMD).