27.12.2018
Corporate Knowledge e-System
Welcome to Volga-Dnepr Corporate Knowledge e-System! 
The system is available to all company employees at the link: km.volga-dnepr.com.
For external users, access to the system is temporarily closed, but we are actively working to make Knowledge System open access.
Authorization to the system occurs automatically. If this did not happen, please enter your log-in as when entering the work computer (for example, VDM\John.Smith and your password).
Having trouble signing in? Please contact helpdesk@volga-dnepr.com.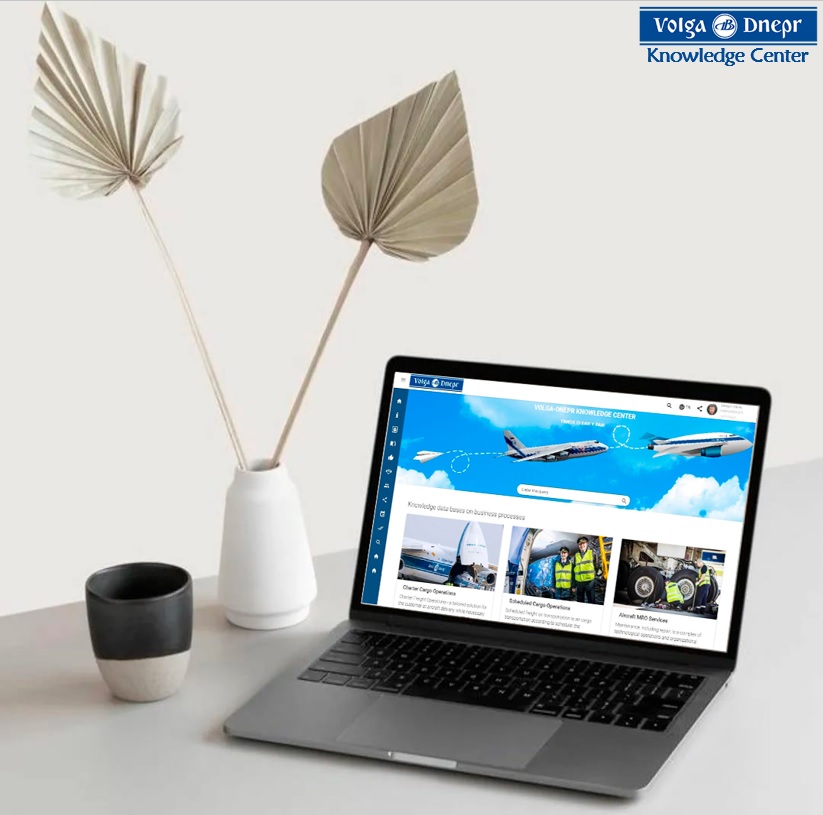 What is Corporate Knowledge e-System?
It is a unifying platform that allows everyone in the company to quickly access the knowledge they need, as well as share their experience and knowledge.
For your convenience, all knowledge in the system is collected in knowledge bases on the company management and business processes. Documents, materials, experts, videos, articles and much more – all this is carefully arranged on "shelves" of the knowledge base. The system is constantly updated.
Here you can use the company's experience: solutions that allowed you to bring maximum benefit to the customer, study the problems that the company has already encountered, find the necessary material, document or person.
How to find the required knowledge in the system?
The easiest and most convenient way is to enter your query in the search bar.

Do you have any questions about the Knowledge System? Can't find the knowledge you need? Want to share your experience but don't know how?
We are happy to help:
Anastasia Martynova, Head of the Knowledge Center: Anastasiya.Martynova@volga-dnepr.com
Aleksey Seryogin, technologist of the Knowledge Center: aleksey.seryogin@volga-dnepr.com
For any questions related to the system, you can also write to the e-mail: Knowledge.center@volga-dnepr.com