29.09.2021
TOP-3 customers in China
"Meet the customer" online seminar was held in September by Corporate University Knowledge Center. This time the seminar was dedicated to our top 3 strategic partners in China.
Our expert – Joanna Lee, Director of Strategic Partnership APAC, ABC – spoke in detail about Volga-Dnepr's largest customers in China, the peculiarities of interaction with them and why they choose us, and also shared long-term plans for our development in China.
As the participants noted (more than 70 employees from offices all over the world joined the workshop), now they know our customers in China better.
You can also get to know them better by watching the video in the Unified Knowledge Information System – km.volga-dnepr.com – at the link.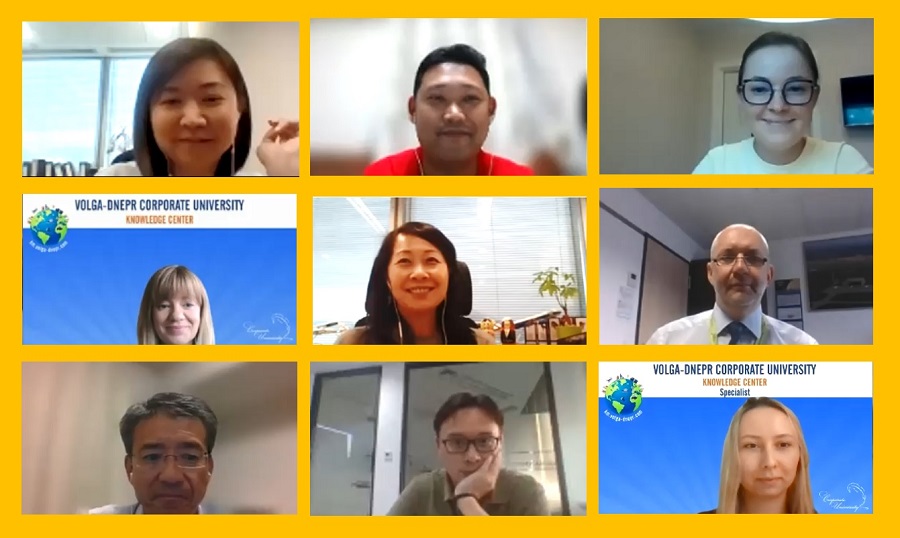 Participants have shared their impressions with us:
Cornelia K., Sales Manager, AFL:
"What a great opportunity is given via the Corporate University: listening to the tops in profession. Thank you for that!
Joanna's seminar was absolutely inspiring. I liked her passionate style in presenting such a complex structure in a diverting and informative way and at the same time proofing that we are directly linked to the heartbeat of the Chinese economy.
Also very impressive to see the background of these 3 companies and the significant progress they have recorded. Remarkable are also the overall increase and general usage of our cargo supermarket".
Casper P., Head of Healthcare – Asia&Pacific, ABC:
"Strategy partner project is not an easy task but very important task for us. Joanna demonstrated us her comprehensive knowledge /strong analysis/ strong ability to drive it"
Susan N., Knowledge & Finance Director – Asia & Pacific, ABC:
"This is a very useful workshop, which clearly presents current strategic situation of VDG in China, the choice of three typical Chinese economic partners, state-owned, private and hybrid model of logistics Groups in China.
The progressive digital of the PowerPoint Presentation visually shows the cooperation process of VD Group with three main Chinese strategic partnership, and helps me to understand the Group business contribution in China's future development. Moreover, it gives me more confidence in working with the top management of APAC region to improve our performance".