14.04.2017
The City of your dream is waiting for you!
The Second Contest on Description of Key Company Events Starts!
In the frame of the Strategic Project 2020 "The Field-Specific Knowledge Center Teaming up Best Airfreight Experts", we continue to describe key events taken place in the history of our Company.
Review, describe and analyze key events of the Company history by 10 May 2017, and as early as in June 2017 you will get an opportunity to visit any city in the route network of Volga-Dnepr Group!

Sergey Ermolenko (VDA), Eugene Venikov (ABC) and Vladimir Ulyashin (VDTM) have already won the flight based on the results of the contest held in 2016! (for more information click here).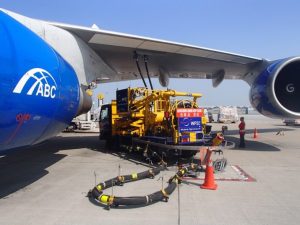 The development of the company is not possible without accumulation of knowledge! And the example is not far to seek: analysis of fuel efficiency in ABC in 2008 enabled the company to save more than $371k (!) during the next year quarter by reducing a remaining fuel at aerodrome of destination by an average of 3.5 ton.
Describing any of the key events will be beneficial not only for the Company but also for you because you will receive invaluable experience in decision drafting and making process.
Please send all your applications by 18 April 2017 to the following email: corporate_education_department@volga-dnepr.com.
The list of key events, application template and key event description template are available at this link.
If you have any question regarding this contest, please contact:
– Eleonora Surina (int. 1027), Key Event Description Project participant – Director for Flight Safety and Accident Prevention
– Yuliya Tolmacheva (int. 2592), Contest Organizer – Project Management Expert.