DISCOVER UNIQUE OPPORTUNITIES FOR YOUR CAREER
We are launching a fast track program for young professionals.
Are you:
a university graduate with little or no work experience?
with Intermediate or above English language proficiency?
ready to live and work in different parts of the world?
a team player?
open to new ideas & innovative?
clear that learning is a lifelong process ?
YOU CAN JOIN VOLGA-DNEPR

VOLGA-DNEPR NEW GENERATION PROGRAM
A chance to learn from the industry experts – initial in-class and on-the-job training in the company offices in Ulyanovsk and Moscow.
Apprenticeship contract for all program participants.
Employment contract for successful program graduates with the following relocation to Volga-Dnepr offices all over the globe.
VOLGA-DNEPR – INTERNATIONAL COMPANY ORIGINATED IN RUSSIA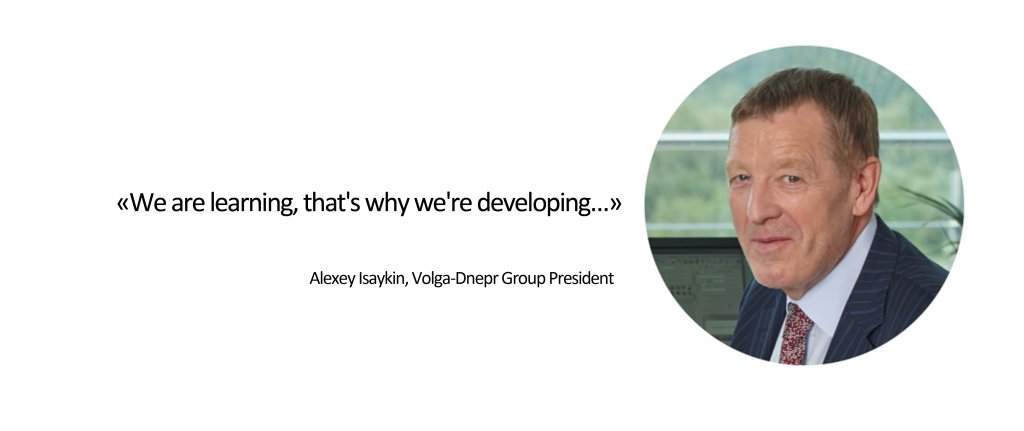 The world leader in the unique, oversize and heavy cargo market,
successfully representing the Russian airfreight industry in the international market since 1990.

Volga-Dnepr Airlines is the world leader in the specialis market of oversize and super-heavy cargo transportation.The airline operates a unique fleet of ramp aircraft — Antonov-124-100 'Ruslan' and Ilyushin-76 freighter aircraft.

AirBridgeCargo (ABC) is the leading all-cargo carrier in Russia, operates among the top ten international cargo airlines worldwide. ABC operates a modern all-Boeing fleet. АВС's network covers the world's major trade lanes connecting the European, American and Asian continents.

Volga-Dnepr Technics (VDT) provides a wide range of MRO services for aircraft produced by Russian and International manufacturers.
VDT is represented in three regions: Russia, Germany, United Arab Emirates.
FAST TRACK TO YOUR INTERNATIONAL CAREER
If you want to:
Build a career in different parts of the world
Learn from industry professionals
Lead global projects
Generate innovative solutions
Communicate internationally
Take a few simple steps:
Send your CV
We'll invite you for an interview
You'll take English language, aptitude, knowledge & motivation tests
… and join Volga-Dnepr international team.
SEND AN APPLICATION NOW