27.08.2019
"Getting Ready to Join the Volga-Dnepr Tight-Knit Crew!"
The Corporate University project – Volga-Dnepr New Generation is making much headway! More than 50 apprentices of the company different departments carry on training in Moscow and Ulyanovsk guided by experienced mentors. The trainees have already passed the introductory course, and at present are getting closely familiar with the work of the departments, studying the customers' profiles, developing their skills, performing tasks.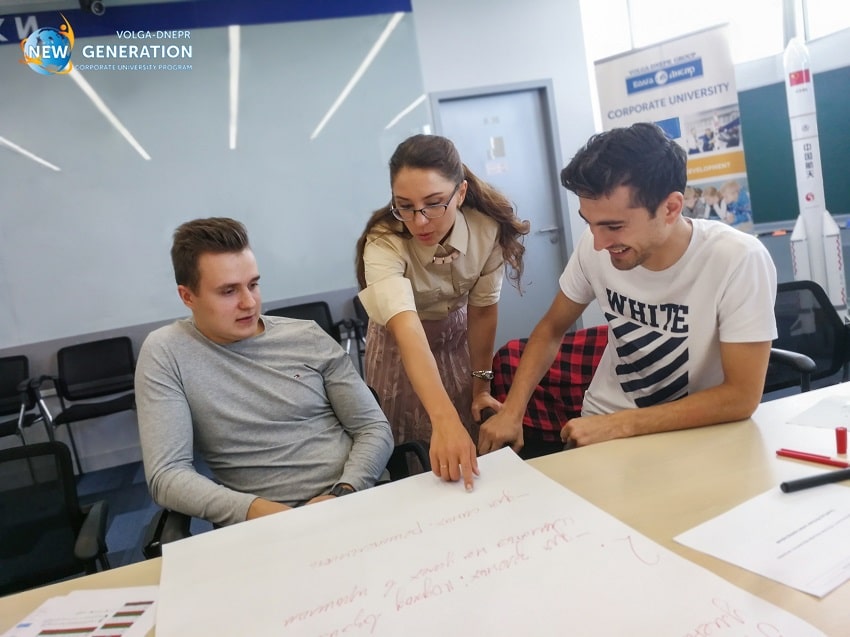 Meanwhile, the participants of the project "first wave" – the MRO trainees – already completed a six-month training, and nine of them were employed by VDTM as aircraft maintenance technicians.
We asked the trainees of the second and third recruitment sessions to share their impression of the project.
Here are some of their opinions:
"looks like the best experience in my life!" shared Nikita A. "Meaningful content, remarkably knowledgeable teachers, development of the participants – all this fit into a six-month program!"
"I'm happy to be a part of such a global process as international cargo transportations," shared Artem T. "Our mentors let us inside the business processes to show how flights are organized, how to deal with customers, and what it's like to be on board of huge An-124-100 and Boeing-747-8F. This is great experience which helped me understand where to go next, to see a vector for further development!"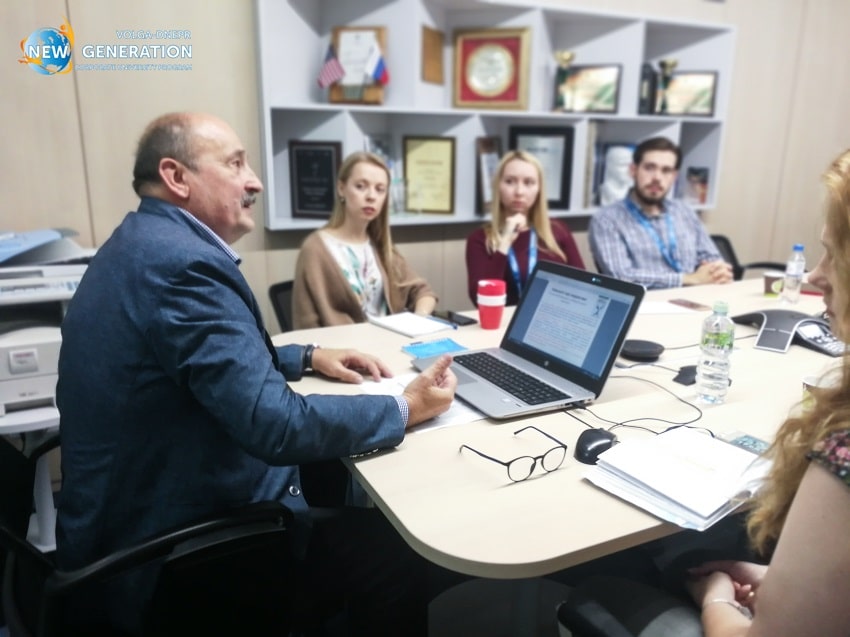 "The tasks on preparing presentations about customers are of great value: they teach us to be brief but informative, to improve our presenting skills and to adequately react to criticism, turn it to advantage," shared Ksenia B. "Rotation for training in Ulyanovsk helped me get an integrated picture of the charter business. And I was very much impressed with the An-124-100 simulator."
"Rotation to the airport area was the most memorable part of the practice. There we were lucky to see the process of loading horses from trucks to special pens which were used to deliver them to the aircraft," added Anastasia N. "I was really impressed with the excursion to Boeing-747-8F which gave me the idea of the aircraft dimensions and capacity. I started to understand the function of a highloader in aircraft loading. I benefited much from the training, and I would like to continue my professional development to work in the company in the future."
We wish good luck to all the participants! We hope that each of them will successfully complete the training and join the company friendly crew!
Stay tuned!