05.08.2019
To share experience? Nothing is easier!
To foster an enthusiastic and professional team – the most valuable resource of the leader and the company – it is important to be capable of knowledge sharing. Each manager has accumulated a unique "baggage" of management experience. How to preserve this experience? How to communicate the lessons learned to employees? Share successes and failures?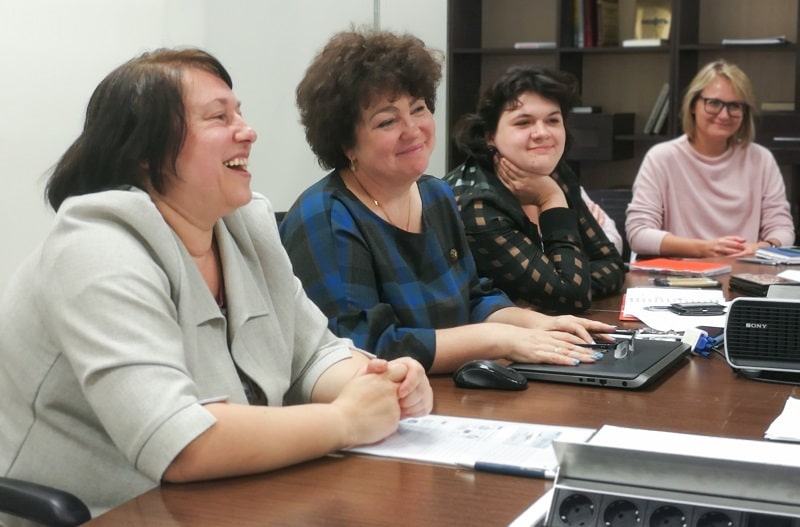 On July 30, in Moscow the team of the strategic project "Air-Cargo Industry Knowledge Center" conducted the first seminar on management experience description. The workshop teachers Eleonora Surina, Director, Accident prevention and flight safety management Department, VDM, and Julia Gordeeva, Head of Compensation and Benefits, VDM, showed the managers and lead specialists of VDM, VDA, ABC, ATRAN and VDTM how to use the Unified Information Knowledge System (UIKS) km.volga-dnepr.com* to share experience, best practices and learned lessons.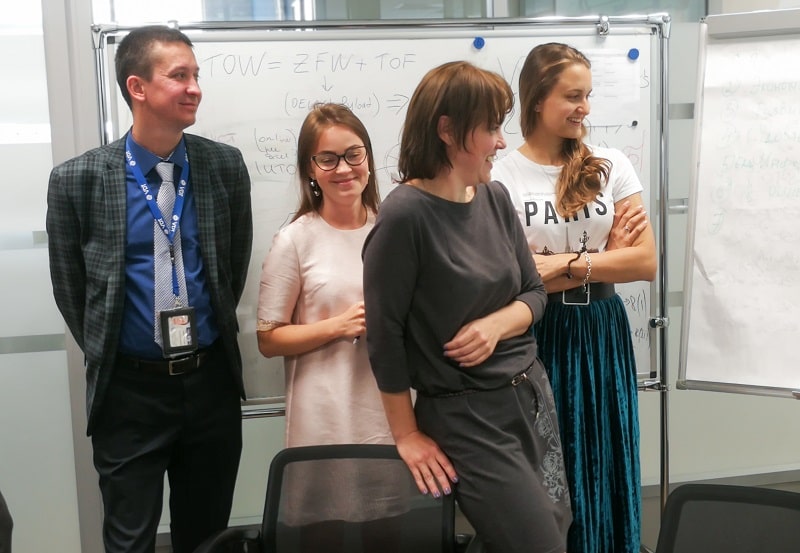 – I liked the idea of organized knowledge sharing, – said Valeria Smirnova, strategic management specialist, VDM. – It was nice to learn that the knowledge base – UIKS – already had such information. The workshop was interactive, involving all the participants. I consider it important to share experience, this makes it possible to integrate more quickly and efficiently into the life of the company, conduct effective training with reduced time spent by managers, learn information at a comfortable speed and always have a "cheat sheet" at hand.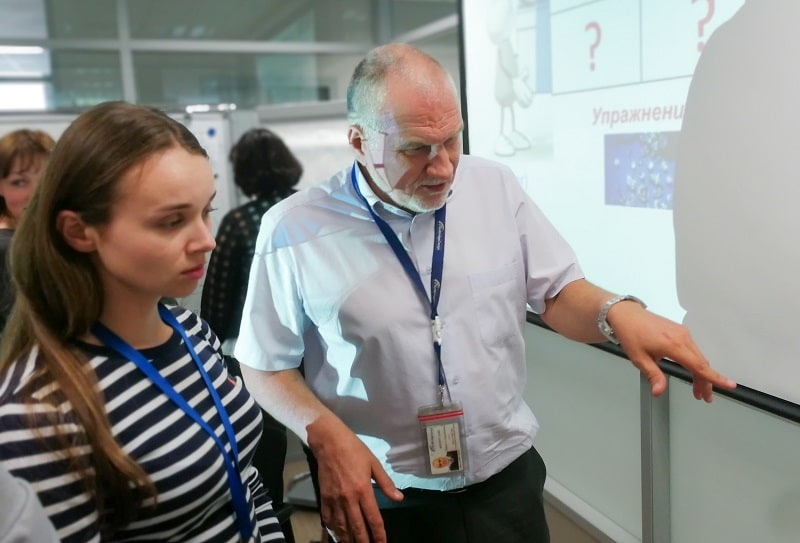 – I would like to note an informal atmosphere that allowed the managers of various functions to freely exchange views, – added Nikolai Rossikhin, acting Quality Director, VDTM. – The importance of knowledge sharing between the company employees is stipulated by the expected positive effect, which, in its turn, is made up of the following criteria: improving product quality by reducing the number of personnel errors, reducing time costs for functional performance by increasing professionalism, self-realization of the employees sharing knowledge, consolidating the concept of "one window" where you can always turn to resolve issues.
– I liked the Base clear systematization; everything is very logical and accessible! – said Vladimir Zavershinsky, Head of flight information analysis center, VDM.

Dear colleagues, don't hesitate to use UIKS to share your experience! If you need more information about the Knowledge Base capabilities, if you are not sure how to use the System, we will be happy to guide you.

Feel free to contact:
Anastasia Martynova, head of Knowledge Center (tel. 2250)
Julia Tolmacheva, Knowledge center technologist (tel. 2592)
*To enter the System for the first time you will have to log in – Use the same login and password as you do when entering your office computer.