18.06.2020
Leadership workshop by Fedor Novikov
On June 17, another open leadership workshop* was held at Corporate University online venue. Fedor Novikov, Marketing Director, made an introductory presentation "Leadership through value creation", which brought together more than 150 company employees from around the world.
What are the 8 main "leadership focuses" he highlights?
What challenges does he face?
What opportunities does he see?
All this and much more – in the video (link to Unified Information Knowledge System – available for employees).
"This was an opportunity for all participants to gain an insight into Fedors personal history and discover his Visions and what motivates him" shares Simon Ball, Ground Handling Manager, ABC. ­"Participants felt at ease to pose their questions and concerns in a relaxed and casual atmosphere. An interesting and  valuable concept that was enlightening and informative. I am looking forward to more of these Rendevous, (I hesitate to use the word the Meeting here)"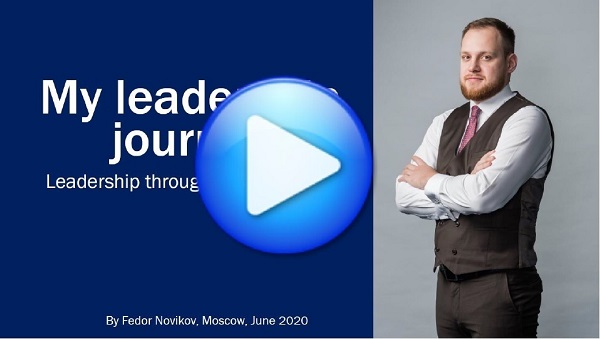 *organized within the Corporate University strategic project "Industry Knowledge Center"