22.07.2019
A problem shared by a team is a problem halved
Another training of the Оperational Management Reserve was conducted July 10 in Moscow by Ann Shevtsova, corporate training specialist. It was devoted to cooperation and organization efficiency.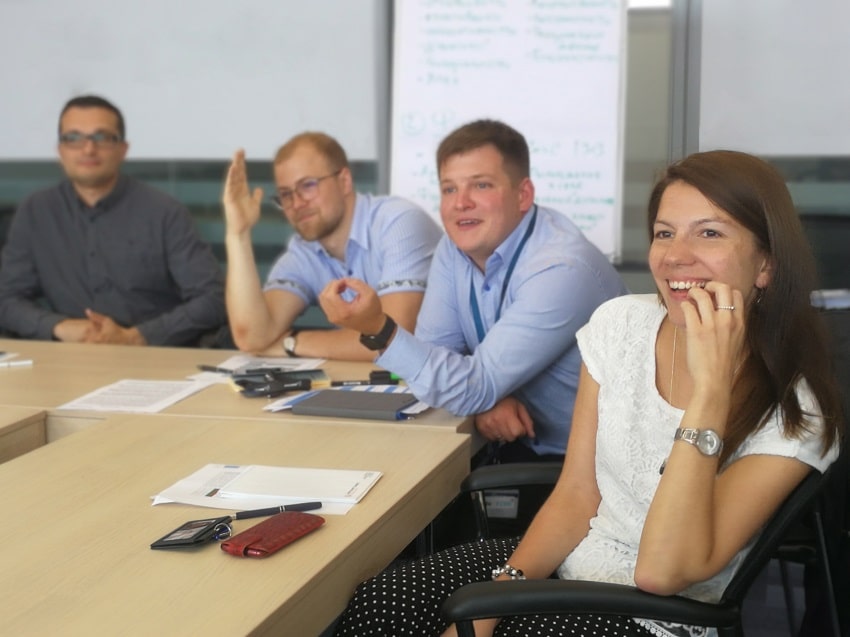 The training, which brought together managers and lead specialists from VDM, ABC and ATRAN, let them see the value of teamwork and identify their own growth potential.
– Talking about people relationships and team collaboration, one can find it quite challenging to remain objective and focus on the subject matter rather than other participants' problems – says Dmitry Popov, lead specialist of air navigation support, ATRAN. – A lot is said and written on the topic, but at today's training every personality type features and their impact on the natural pattern of human communication came naturally, through a clear classification. To my own surprise, I enjoyed the training enormously!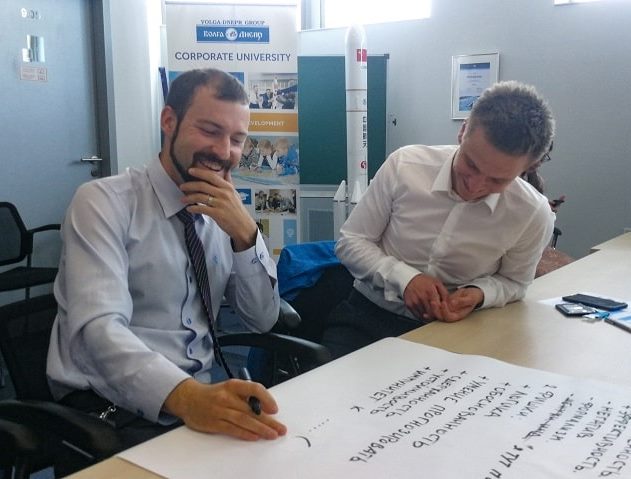 – Thank you for the opportunity to grow and improve both personal and professional skills, – added Nikita Dushkov, lead specialist in Pharma, ABC. – I was mostly impressed by the atmosphere. It's been a pleasure working with such a wonderful qualified trainer, who can skillfully present information, maintain comfortable environment and adjust when needed. Case study involved outstanding people, interesting both to listen to and talk to. None of the participants sat back or avoided having their say, which was great. I learned a lot of new and useful things from the training, met interesting people and practiced public speaking. Will be happy to participate in other trainings and keep growing with you. Would love to thank Corporate university and the trainers for their job!
More trainings for Оperational Management Reserve are yet to come.
Follow the news!