29.04.2019
"Find all you need in one click!"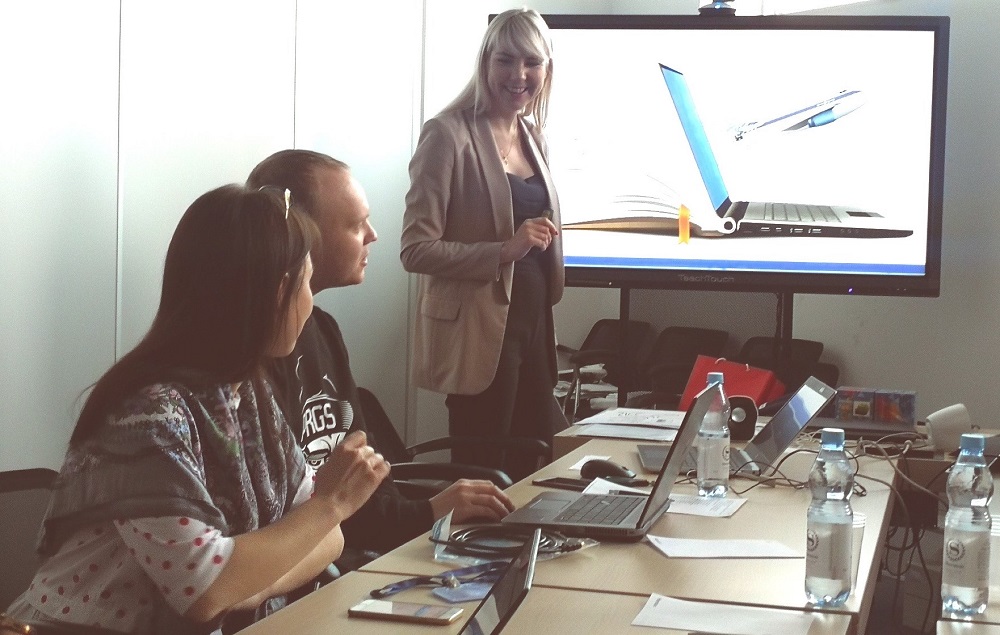 In April, May and June in Moscow and Ulyanovsk offices of the company, a sort of Road Show was held of the Volga-Dnepr Industry Knowledge Center – those were first interactive seminars in which employees were shown the facilities and benefits of the Unified Knowledge System (UKS) – km.volga-dnepr.com *
As a reminder, the Industry Knowledge Center (IKC) was created to centralize knowledge that is advantageous and valuable to the customer. The Center is aimed at providing quick, accessible, and correct decisions on how our employees are expected to act so that the customer could benefit from it. A unified knowledge system is a platform that allows you to get quick access to the necessary knowledge.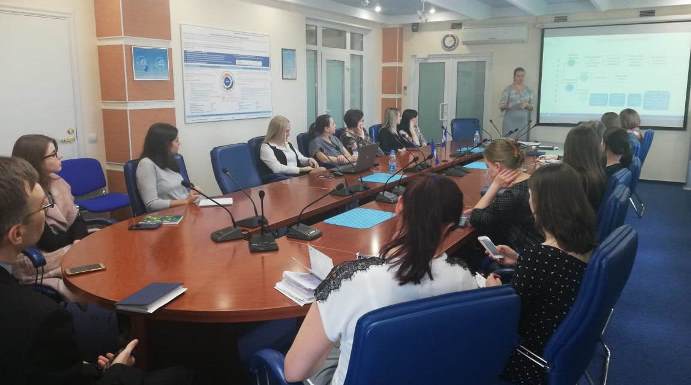 The IKC team arranged a virtual tour of this platform for the workshop participants. Due to a fascinating game with a quiz and pleasant prizes, all the participants managed to clearly see how the system helps to save time checking out typical consultations or finding the right information, and so on. Moreover, not only can one find knowledge and experience in UKS, but also share it: each user of the system is also an author who helps to replenish the company's knowledge bank.
Participants shared their impressions
Pavel Naraevsky, User Support Engineer, VDM:
I really liked and remembered the game with an octopus and the tale about a turnip. The system will be extremely useful for all employees of the company!

Anna Posokhina, Leading Specialist in Quality and Administration, AMTES Ulyanovsk:
Basically, UKS should become a corporate "Wikipedia" – i.e. a source where you can find an answer to any question. In addition, it will be possible to find an expert there who has experience in solving a problem one is struggling with. Thus, the system is focused on reducing the time spent by employees and providing the most accurate information. I hope it will continue developing in the future!

Anastasia Dubrovskaya, leading quality specialist, VDM:
In UKS you can find everything you need in one click!
Ksenia Svidan, Leading Specialist in Organizational Modeling, ABC: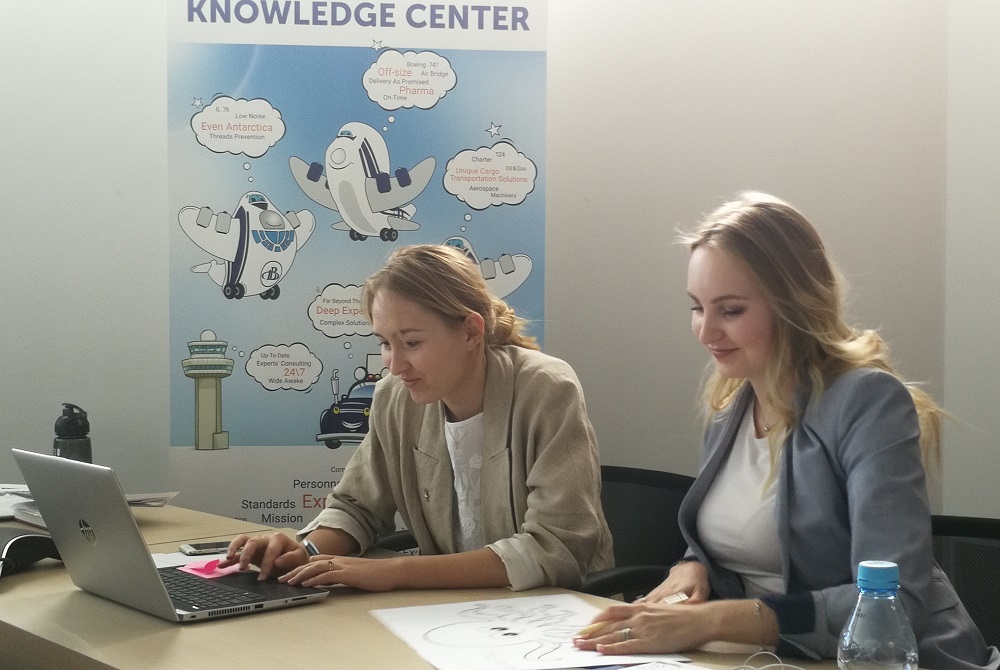 Talking about the seminar, I really liked the host – Elena Lebedeva. She is very easy to listen to, she manages to maintain the audience's attention perfectly, though it is usually difficult for me to concentrate on the speakers. It was also great to have a lot of interaction and practice. Regarding the system – it should be a great helper at work. Interface is user-friendly!
Do you want to try?
Just follow the link: km.volga-dnepr.com!
The Road Show of Industry Knowledge Center will continue this summer. Follow the news!
*When visiting the site for the first time, use your network login and password (just like when logging into the computer).