10.01.2019
What passengers does an air freighter carry on board the plane?
On Saturday morning December 15th, the company office in Moscow was filled with laughing children and their parents – attendees of another class at the Corporate University as part of the unique project "Entertaining Management for Kids and Adults". This time the class venue was in the oceanarium where the kids went to watch unique sea animals – orca whales, dolphins, belugas, sharks, and to learn how the company transports such valuable livestock.
Watch the video for the most memorable highlights.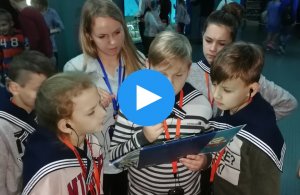 Looking forward to seeing you next year!