18.09.2017
"People stop thinking when they cease to read"
Why do we read? It is reading that teaches us to analyze and transform the information received, discourse, ask questions and carry on a dialogue. The ability to read is an ideal test for business owners and managers: a person who is not able to read a book and so to analyze a large amount of text is unlikely to achieve a great success in business. Reading teaches logical and critical thinking and this is a crucial skill for a leader. The best prototypes of the world literature are always the cases which can be applied in many situations. By reading them, we gain invaluable experience that often is not available in real life.
A "Volga-Dnepr Bookshelf" community has been active on the corporate portal my.volga-dnepr.com. There you can find a list of books recommended for reading by managers and employees of our company. Join us!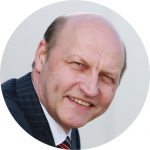 Communities -> All Communities -> Volga-Dnepr Bookshelf
In this issue we asked Group Senior Vice President Sergey Shklyanik to recommend some books.
The Martian Chronicles by Ray Bradbury
– I read the book when I was a child, and it immensely blew my mind back then. Up to this day it remains one of the most influential books for me which can be read over deriving many emotional things.
The Grapes of Wrath by John Steinbeck
– I read this book over not long ago. It allows looking to yourself in relation to the circumstances the characters were in and reflecting on.
The Brief History of Money by Andrei Ostalski
– A very lucid book, and with interesting assertions therewith. It helps look from an unusual angle at everything that concerns the circulation of money.
The Halo Effect by Phil Rosenzweig
– This is an alternative view on everything that has been laid out by Welch, Walton and others in their books. It casts a critical eye on the experience of big-name companies. It is a very useful read.